Understanding How to Reduce the Risk for Heart Attack
posted on May 17, 2018 by admin in
---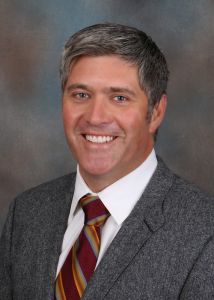 As a cardiologist practicing at the Orange County Heart Institute and St. Joseph Hospital in Orange, my mission is to positively impact heart health and quality of life for people, not only in my community, but around the globe. Nothing is more satisfying than helping a patient with education, prevention and treatment of complex heart problems. When patients learn about the intricacies of the heart, it helps them better understand how they can prevent heart attack, stroke and peripheral vascular disease, high cholesterol, high blood pressure, diabetes and blood clots. Being informed of the pros and cons of procedures related to the heart, including coronary artery calcium scoring, angiogram, bypass heart surgery and pacemakers helps patients make more informed decisions. This article is aimed at educating patients about myocardial infarctions (heart attacks). What is a Heart Attack? A heart attack occurs when a blood clot blocks the flow of blood to the heart. But, how and when does t
Physicians named as directors at Saint Joseph Hospital, Orange, California
posted on Dec 21, 2016 by admin in
---
Brian Kolski, MD named co-director of St Joseph's Structural Heart Disease Program and St Joseph's Transcatheter Aortic Valve Replacement (TAVR)
Maged Azer, MD named Medical Director of the St Joseph Heart Failure Program
Jairo Marin, MD named Medical Director, St Joseph Invasive Cardiology
Lawrence Santora, MD named director at the Heart and Vascular Wellness Center for Cardiac Rehabilitation, and Dick Butkus Center for Cardiac Testing
Jay H. Lee, MD named Medical Director of Electrophysiology, Hoag Hospital
Orange County Heart Institute to receive full certification
Shalizeh Shokooh, MD has been named director of the Varicose Vein Ablation program at the Orange County Heart Institute.
---
Orange County Heart Institute & Research becomes the first center in California to receive full ICANL Certification of its nuclear medicine laboratory and full ICAEL Certificatio
Dr. Santora hosts award winning TV Show on PBS/SoCal
posted on Dec 20, 2013 by admin in
---
Health Matters with Dr. Larry Santora can be viewed on PBS/SoCal TV and The OC Channel (Cox Cable). The latest information on all aspects of medicine and health related topics are discussed.
---